Persona 4 Golden sales surpass 300,000
Number includes download sales, says Atlus.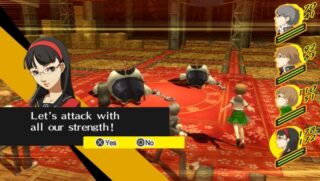 Sales for Persona 4 Golden have surpassed 300,000 units, Atlus has announced.
The numbers include download sales, as well.
The Japanese announcement does not say whether the sales are restricted to Japan, or include the game's international release, as well. Game Data Museum lists Japanese retail sales as 233,000, so we'll let you make your own assumptions.