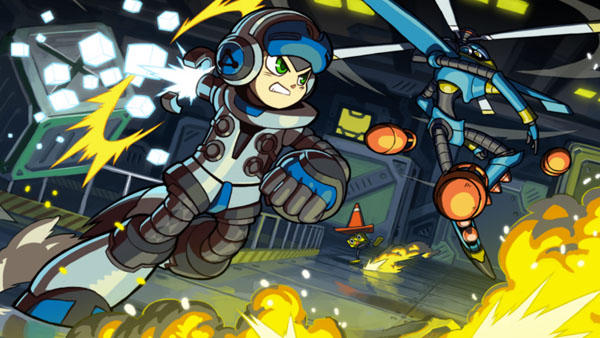 Mighty No. 9 will come to PlayStation 4, Xbox One, PS Vita, and 3DS in addition to the previously confirmed PlayStation 3, Xbox 360, Wii U, and PC.
The crowd-funded spiritual successor to Mega Man from Keiji Inafune and Comcept reached stretch goals for the four platforms today with just 11 hours remaining until its Kickstarter campaign comes to an close.
Three stretch goals still remain. At $3.7 million, Comcept will add a new single player call stage and boss; at $3.8 million, an optional chiptune soundtrack; and at $4 million, an online battle race mode.
(Fan art by Imson.)