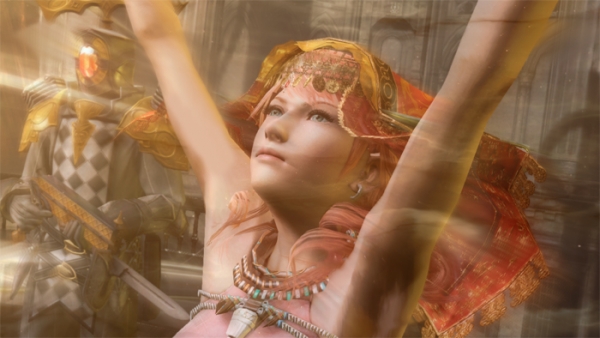 Square Enix has shared the first screenshots of Oerba Dia Vanille, returning from Final Fantasy XIII, in Lightning Returns: Final Fantasy XIII.
"As Vanille opened her eyes from her long sleep, she realized she was given a special gift; she could hear the voices of the dead. Dubbed the 'saint,' Vanille now spends her days under the Order's protection in Luxerion."
You'll also see Lightning in her "Crescent Moon," "Strider," and "Paladin" costumes, as well as Luxerion, the Divine City of Light.
A new online feature called the "Outerworld Service," which lets users submit screenshots, messages, and battle scores from Lightning Returns to social media sites, was also announced.
View the screenshots at the gallery.