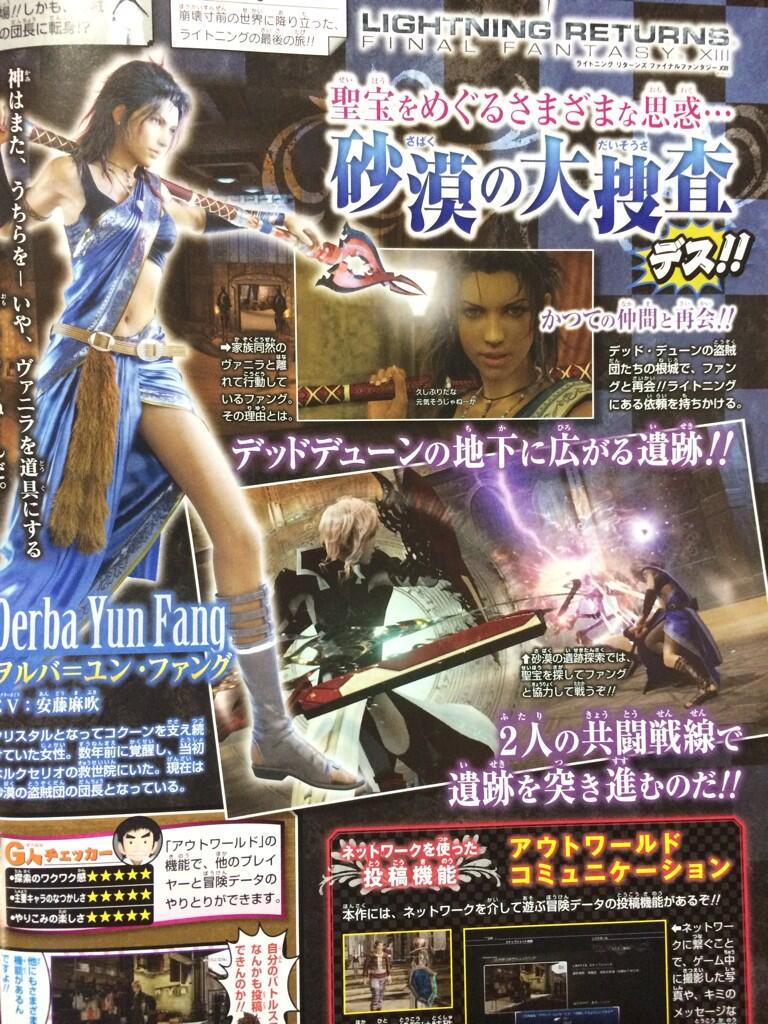 Fang will join Vanille as one of Final Fantasy XIII's returning party characters in Lightning Returns: Final Fantasy XIII. This week's Jump shares some details.
Here's her description: "The woman who supported Cocoon and became a crystal. She awoke many years ago, and at first was at the Luxerion Salvation Temple. Now she is the leader of a band of thieves."
And some quotes from the magazine:
"At the stronghold of the Dead Dunes robber band, meet Fang once again! She has something to ask of Lightning."
"Fang, who moves around separated from her family Vanille. The reason for this…"
"Search the desert ruins for holy treasure and fight together with Fang."
"(Fang): The gods will use us… no, Vanille, as a tool…"
Lightning Returns: Final Fantasy XIII will launch for PlayStation 3 and Xbox 360 on February 11 in Nort America and February 14 in Europe.
Thanks, FF-Runion.