Hyper Light Drifter adds Wii U stretch goal
2D action RPG needs $550,000 to hit Nintendo console.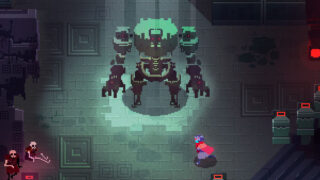 Hyper Light Drifter will come to Wii U if its Kickstarter campaign generates $550,000, developer Heart Machine announced in a blog post.
The 2D action RPG has currently been confirmed for a PlayStation 4, PS Vita, PC, Mac, Linux, and Ouya release.
The Kickstarter campaign has currently raised $450,000 and has seven days left until it closes. Backers of the $15 level and above will be able to choose between a Steam key, DRM-free copy, PlayStation 4 key, PS Vita key, Ouya key, or Wii U key (if the Wii U stretch goal is reached).