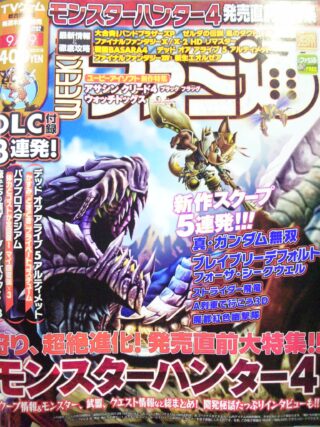 This latest issue of Weekly Famitsu has the scoop on five new titles, according to the supposedly leaked cover of this week's magazine.
Those five titles are:
Shin Gundam Musou (a new Dynasty Warriors Gundam)
Bravely Default: For the Sequel
Strider Hiryu
A Ressha de Ikou 3D
Mato Kurenai Yuugekitai (魔都紅色幽撃隊) – Japanese blogs are guessing this is the latest game from Tokyo Majin Gakuen's Shuuhou Imai
An index page leaked alongside the cover lists Shin Gundam Musou and Mato Kurenai Yuugekitai as PlayStation 3 and PS Vita games. The magazine also appears to have new details on Final Fantasy X | X-2 HD Remaster.
Weekly Famitsu usually doesn't leak until later in the day, so we're labeling this as a rumor for now. Check back later on for full details.
Thanks, Hachima Kikou.