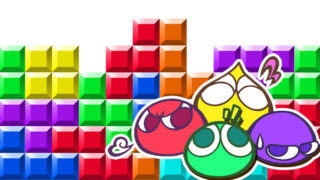 Puyo Puyo Tetris, a collaboration between puzzle games Puyo Puyo and Tetris, is in development for PlayStation 3, Wii U, PS Vita, and 3DS, Weekly Famitsu reveals.
In two-player battle mode, player one plays Tetris while player two plays Puyo Puyo. In the middle of the match, the screens will swap, with player one now playing Puyo Puyo while player two plays Tetris. A single-player mode for each game is also available.
The game is due out next year in Japan.
Thanks, Sinobi.