Monster Hunter Frontier G coming to PS Vita
Online Monster Hunter coming to Sony handheld.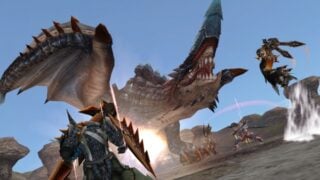 Capcom is bringing online game Monster Hunter Frontier G, already out on Xbox 360 and PC and coming soon to PlayStation 3 and Wii U, to PS Vita in Japan next year.
Data from the PS Vita version can be shared with the PlayStation 3 version, allowing users to play at home and on the go via a Wi-Fi connection. PlayStation 3 and PS Vita owners can also play together in the same world.
Visit the game's teaser site here.
Watch the debut trailer below. View some screenshots at the gallery.