Kingdom Hearts HD 1.5 Remix now available
Watch the PlayStation 3 high-def remaster's launch trailer.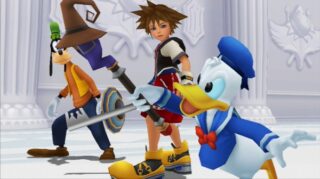 Kingdom Hearts HD 1.5 Remix is now available for PlayStation 3 in North America, and will be available to European consumers this Friday.
The collection includes high-definition remasters of Kingdom Hearts: Final Mix, Kingdom Hearts Re: Chain of Memories, and theater scenes from Kingdom Hearts: 358/2 Days.
Watch the launch trailer below. View a new set of screenshots at the gallery.