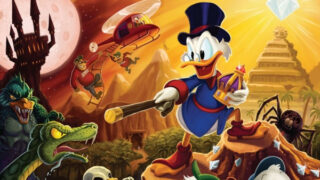 DuckTales Remastered is coming to disc in November, Capcom has announced.
Currently available as a digital download through PlayStation Network, Xbox LIVE, the Nintendo eShop, and PC, a $19.99 disc-based version will be offered at retailers in North America on November 12.
View the disc version box arts at the gallery.