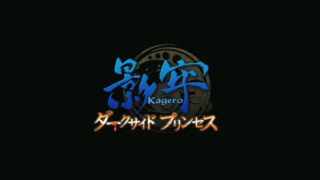 Deception IV: Blood Ties, announced for PlayStation 3 and PS Vita in Japan last week as Kagero: Dark Side Princess, is coming to Europe in early 2014, Tecmo Koei announced.
Tecmo Koei America has yet to send out a press release, but like Atelier Escha & Logy, we couldn't imagine the company not bring the game to North America, as well. We'll update this post when confirmation arrives. (Update: Tecmo Koei has confirmed the game for North America.)
From the producer of the Fatal Frame series, the game is a re-imagining of the Tecmo classic Devil's Deception, which first launched on the original PlayStation in 1996.
This strategy-focused action series where players control a main character that defeats enemies by luring them into imaginative traps "uniquely focuses in giving players a taste of what it's like to play on the side of evil by using a wide variety of imaginative traps to exact revenge on their adversaries," according to Tecmo Koei.