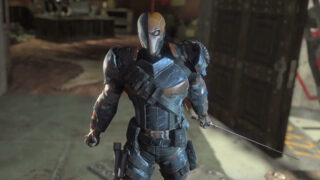 Warner Bros. has released a gameplay trailer for Batman: Arkham Origins' Deathstroke challenge pack, available as a bonus to those who pre-order the game, including a sneak peak at the "100-to-1" gameplay mode.
The Deathstroke pack includes a fully playable Deathstroke character, two exclusive challenge maps, and three unique Deathstroke character skins.
Watch the trailer below.