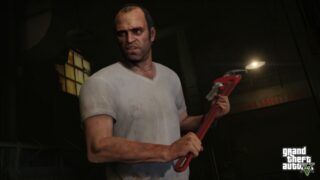 Amazon Germany is listing Grand Theft Auto V for PlayStation 4 and Xbox One.
The anticipated sequel, due out next week, has currently only been confirmed for PlayStation 3 and Xbox 360.
Amazon Germany doesn't mention a release date, if the listing is accurate, but features a box art with a "Full HD 1080p" logo and Xbox 360 hard-drive image. That said, don't mistake it as anything official.
Thanks, NeoGAF.