Tales of Xillia 'Two Heroes, Two Nations, One Destiny' trailer
Get excited for Tuesday's release with new 33-second trailer.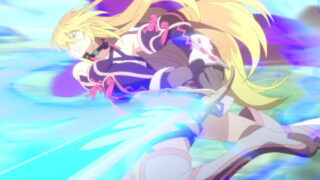 Namco Bandai has released a short new trailer for Tales of Xillia, highlighting the game's dual protagonists, Rieze Maxia's two countries, and the player's sole destiny.
The game is due out for PlayStation 3 this coming Tuesday, August 6 in North America and Friday, August 9 in Europe. Its sequel is coming next year.
Watch the trailer below.