Kingdom Hearts HD 1.5 Remix PAX trailer
Latest media comes out of PAX Prime.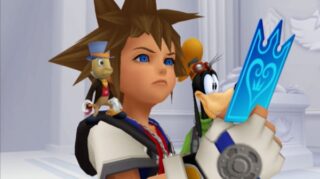 The latest trailer for Kingdom Hearts HD 1.5 Remix, debuted at PAX Prime in Seattle today, focuses on Kingdom Hearts Re: Chain of Memories and 358/2 Days.
Both titles will be included alongside Kingdom Hearts: Final Mix as respective game and theater scene updates in the September 10-due high-definition collection.
Watch the trailer below. View a new set of screenshots at the gallery.