Gundam Breaker PS Vita Japanese release date set
Large scale update to hit PlayStation 3 version on release.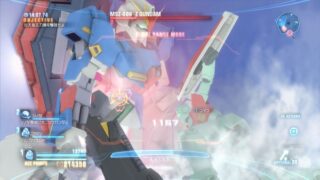 Gundam Breaker will launch for PS Vita in Japan on October 31 for 6,980 yen at retail and 6,280 yen via download, the latest issue of Weekly Famitsu reveals.
The magazine confirms new Mobile Suits for the PS Vita version, including: Turn A Gundam, ZZ Gundam, Gundam X, Dreissen, Destiny Gundam, and Crossbone Gundam X-1. 30 new missions are also being added.
On the same day the PS Vita version is released, the already launched PlayStation 3 version will receive a free, large scale update adding the PS Vita version's new Mobile Suits, missions, and cross-play and cross-save compatibility.
Thanks, Sinobi.