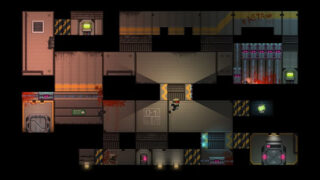 Stealth Inc: A Clone in the Dark will launch for PlayStation 3 and PS Vita via PlayStation Network on July 23 in North America and July 24 in Europe, developer Curve Studios has announced.
The stealth–platformer tasks players with sneaking through a deadly facility determined to extinguish your life. Players will have no weapons or armor, and must sneak past "brutal hazards, ruthless enemies, fiendish puzzles and red pixels galore."
Visit the game's official website here.