SOCOM 4, Confrontation, and MAG ending online services
You've got until January 28, 2014 to make the most of multiplayer.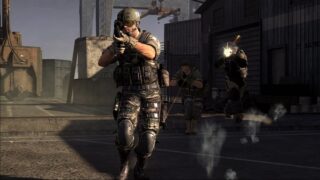 Online multiplayer services for SOCOM 4, MAG, and SOCOM: Confronation will end on January 28, 2014, Sony has announced.
SOCOM 4, from the now-closed Zipper Interactive, launched for PlayStation 3 in 2011. It has both single and multiplayer modes. MAG, also from Zipper, is a multiplayer-only game launched in 2010. SOCOM: Confrontation, outsourced at developer Slant Six Games, is also multiplayer-only and launched in 2008.