Rayman Legends coming to PC
Add another platform to the Legends list.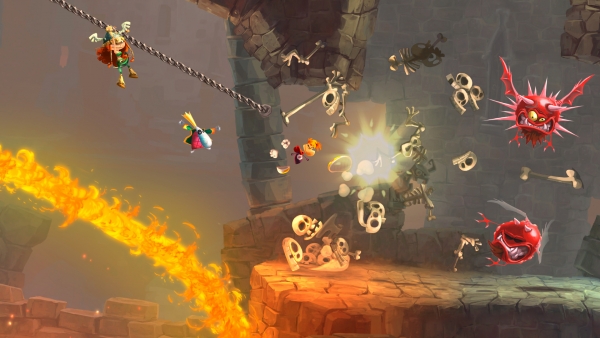 Rayman Legends will come to PC alongside the already announced PlayStation 3, Xbox 360, Wii U, and PS Vita versions, Ubisoft has announced.
The PC version, developed by Ubisoft Chengdu in collaboration with Ubisoft Montpellier, will arrive day and date with the console versions, which hit shelves on September 3 in North America and on August 30 in Europe.
As an added bonus, players who pre-order the digital version of the game from Ubisoft's online store will get the full version of Rayman Origins on PC free of charge.
View the first PC screenshots at the gallery.