Pikmin 3 Japanese website opened, new gameplay
See the various Pikmin characters in action.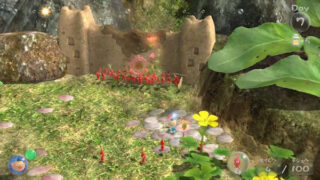 Nintendo has launched the official Japanese website for Pikmin 3.
The site currently contains pages detailing the game's story and Pikmin characters with three minutes of new gameplay footage, which we've ripped below.
Pikmin 3 is out on August 4 in North America and July 26 in Europe.
Pikmin Gameplay
Story Gameplay