Kingdom Hearts HD 1.5 Remix E3 trailer leaked
Kingdom Hearts comes to PS3 this September.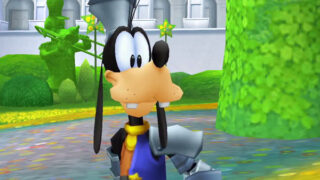 The E3 trailer for Kingdom Hearts HD 1.5 Remix has leaked online ahead of its official release next week.
The PlayStation 3 title includes high-def remasters of Kingdom Hearts: Final Mix, Kingdom Hearts Re: Chain of Memories, and theater scenes from Kingdom Hearts: 358/2 Days. It's due out this September in North America and Europe.
Watch the trailer below. And here's a download link in case it's taken down.
https://www.youtube.com/watch?v=RE71CBTMz6E