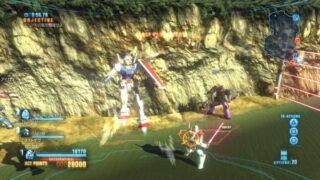 Namco Bandai has released the fourth trailer for Gundam Breaker.
It's been a while since we've seen a new trailer from Gundam Breaker, so to make up for it, this one is over six minutes long.
Gundam Breaker is due out for PlayStation 3 on June 27 in Japan, with a PS Vita version to follow. Watch the trailer below.
https://www.youtube.com/watch?v=hXpm6nj26J8