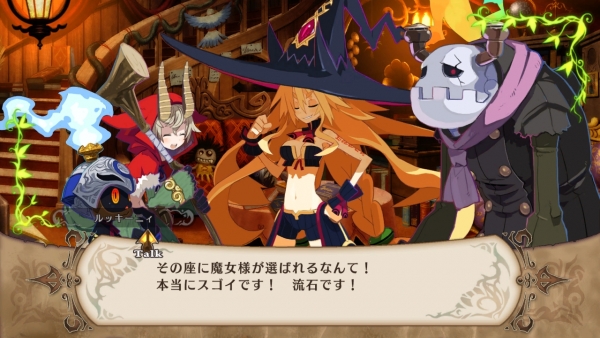 Nippon Ichi Software has released a new set of The Witch and the Hundred Knights screenshots. (When was the last time they did that?!)
The shots introduce the Swamp Witch Metallica, The Hundred Knights, the witch's faithful servant Arlecchino, the part dog inquisitor Bisco cursed by a witch, the star reading shepherd Lana Nia Rukki Ni, the Fog Witch Nezaria, and the trouble-making witch apprentice Teressa.
You'll also see shots of the game's systems, weapons like the sword, mallet, and spear, and some of the game's various areas on the world map, including grassy plains, deserts, and villages where actual people live.
The game is due out for PlayStation 3 on July 25 in Japan.
View the screenshots at the gallery.