Rumor: Sony has used game 'solution' for PlayStation 4, might cancel plans following Xbox One backlash
Make your voice heard on Twitter.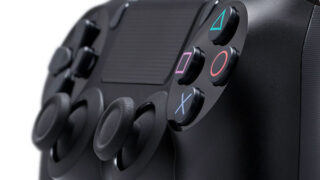 Sony was preparing a used games DRM for PlayStation 4, but might cancel those plans following the reaction to this week's Xbox One announcement, the latest internet rumors suggest. 
The story begins on this week's episode of GameTrailers' Bonus Round, in which host Geoff Keighley, discussing Xbox One's used games policy, says, "Sony, I think has been seen as this sort of white knight, so far, who's not going to restrict used games. Based on some of the things I'm hearing, I don't think that's entirely true."
On NeoGAF, user and supposed insider FamousMortimer, whose sources were spot on about the contents of February's PlayStation Meeting, elaborates on Keighley's statement.
"The jist of it is that Sony is listening to the backlash that Microsoft (MS) is getting and they are basing decisions off of this," he said. "I would assume MS is also, but I don't know that for sure. But I can say, for sure, that the past week's PR nightmare for MS has not been lost on Sony and they, in fact, do have a used game 'solution' working and have been going back and forth for months on whether to use it. This past week is pushing them strongly into 'Yeah, let's not use that.' "
In a separate post, he said, "I just heard on Friday that [the used games DRM] wasn't [coming]. I didn't want to come right out and post about it because leak-y individuals like myself are getting a bit too much attention. and I don't care about myself, but I'm not really looking to get my friends into trouble. But I've confirmed it with a second person so I got dumb and posted it."
While Sony is "leaning towards" not adding the used games DRM to the new console, a little more motivation never hurts. Here are some key Sony execs you may want to send your comments to on Twitter:
Shuhei Yoshida (@yosp) – President, SCE Worldwide Studios.
John Koller (@jpkoller) – Head of Hardware Marketing, SCEA.
Guy Longworth (@luckylongworth) – Senior Vice President of Marketing and PlayStation Network, SCEA.
Scott Rohde (@rohdescott) – SVP of Product Development, SCE Worldwide Studios America, SCEA.
When tweeting, it is recommended to use the Twitter hashtags #PS4NoDRM and #PS4USEDGAMES. Rohde, in fact, has already posted a semi-response to the influx of tweets. "I love passionate #PlayStation Fans," he exclaimed.
***
Just for fun, let's take a look at some of FamousMortimer's other recent rumors that have yet to be proven true or false. The subject here is Xbox One-exclusives:
Dead Rising 3
Hawken (plus PC)
League of Legends (plus PC)
Unannounced Insomniac game
We will likely find out the validity of these rumors come E3. Press conferences begin on June 10 and the show officially runs from June 11 to 13.