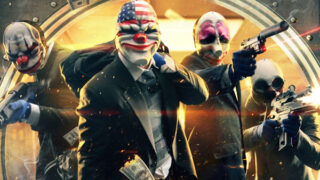 PayDay 2, previously a digital download-only title, will hit both retail and download when it launches in August, publisher 505 Games has announced.
"We have a bit of a problem here at Overkill – there are just too many great ideas and none that we were really happy to throw out – so Payday 2 has become just too big to reserve release on Xbox LIVE and PlayStation Network alone."
The game, a sequel to 2011's PayDay: The Heist on PlayStation Network and PC, will follow the original PayDay crew on a crime spree in Washington D.C. and integrate a new Crimenet network to offer players dynamic contracts ranging from convenience store hits to kidnappings and cyber-crime.
It's coming to PS3, Xbox 360, and PC. Find more details here.