'MH4 & Ace Attorney 5' Nintendo Direct coming May 31
Get the latest updates on Capcom's upcoming 3DS games.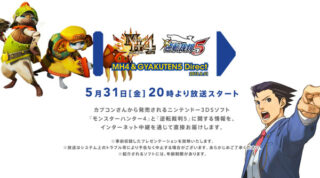 Nintendo will host a Monster Hunter 4 and Phoenix Wright: Ace Attorney: Dual Destinies-focused Nintendo Direct in Japan on May 31 at 8:00 p.m. JT / 7 a.m. ET.
Expect the latest news on both upcoming 3DS games.
You'll be able to watch the stream when it goes live here.