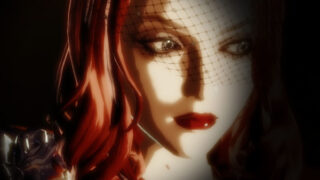 Betty, the mysterious beauty and fourth Mondo Girl teased in our last Killer is Dead update, will be available as a first-run purchase bonus in Japan, publisher Kadokawa Games has announced.
First-run purchases will also include a pair of (in-game) mysterious black Gigolo glasses, which lets protagonist Mondo see through his girls' clothes, and another something mysterious set to be revealed in the coming days.
Outside of bonuses, Kadokawa published the second episode of KiD TV, a web show discussing the game. Check it out below.