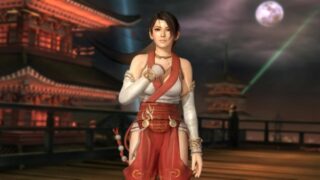 Tecmo Koei and Team Ninja have confirmed Dead or Alive 5 Ultimate, first announced for Japan in this week's Famitsu, for PlayStation 3 and Xbox 360 in North America and Europe this fall.
The updated release will add the "Skill Info Plus" and tutorial modes found in PS Vita's Dead or Alive 5 Plus, additional characters like Ninja Gaiden's Momiji, and new stages-like Ninja Gaiden's Sky City Tokyo.
More details, including more characters and stages, are expected to be revealed in the coming months.
View the first set of screenshots at the gallery. If you missed this morning's debut trailer, catch it here.