BlazBlue: Chrono Phantasma debut trailer
New footage shows new characters, anime.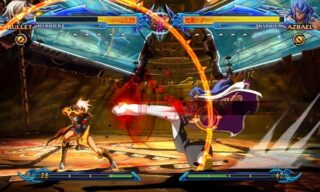 Arc System Works has released the latest trailer for BlazBlue: Chrono Phantasma, coming to PlayStation 3 on October 24 in Japan.
The clip shows new characters Kagura Mutsuki and Yuki Terumi, as well as returning characters, and is topped off with a preview of the newly announced BlazBlue: Alter Memory anime series.
Watch it below.