Tears to Tiara II Japanese release date set
The Descendant of the King arrives on October 24.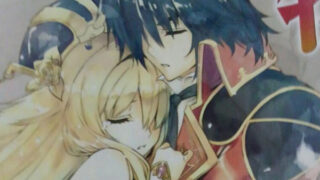 Tears to Tiara II: Haou no Matsuei will launch for PlayStation 3 on October 24 for 6,980 yen in Japan, this week's Famitsu confirms.
A limited edition will be made available for the same price and include an art book, mini soundtrack CD, and a weapons, etc. download code for use in the game.
First-run bonuses include a download code for Aruru from Utawarerumono, who can join your team.
While the magazine does not include screenshots of the game's field and battle scenes, it does have images of its visual novel-like conversation parts.
Tears to Tiara II's connection to the first game is unknown.
Here are some characters and staff.
Characters
Hamil (CV: Yoshitsugu Matsuoka): Uses a narrow sword.
Tart (CV: Rie Kugimiya): Uses a large sword.
Dion (CV: Junji Majima)
Clayto (CV: Sayuri Yahagi)
Isabelle (CV: Chiwa Saito)
Staff
Producer: Naoya Shimokawa
Director: Kazuo Ninomiya
Scenario: Marui Takeshi
Original Picture: Tatami Honjou
Music: Junya Matsuoka, Shinya Ishikawa, Naoya Shimokawa, Kazuhide Nakagami, Kinugasa Michio
Thanks, Re: Gigen, Game Nyarth.