Respawn trademarks Titan; Bethesda trademarks Starfield
Vince Zampella's upcoming first-person shooter named?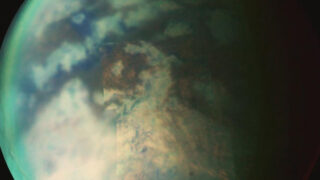 Two new trademark filings were discovered in the United States today.
The first, filed by Respawn Entertainment, is for something called "Titan."
Respawn, a studio formed by Call of Duty creators Vince Zampella and Jason West (although the latter has since departed), is currently developing an unannounced first-person shooter under Electronic Arts. It's possible Titan is the name of their game. Its potential significance? A Saturn moon known as Titan was reported last year as "weirdly Earth like" on its surface.
The second trademark, filed by ZeniMax Media, is for something called "Starfield."
ZeniMax consists of several studios including Arkane (with locations in both France and Texas), Battlecry, Bethesda Game Studios, id Software, MachineGames, Tango Gameworks, and ZeniMax Online (with locations in both Ireland and Maryland). Starfield, if even a game, could be in development at either branch.
Thanks, NeoGAF.