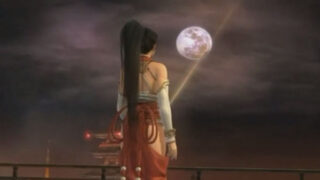 A new Dead or Alive 5-related project is in development at Team Ninja.
The studio's Yosuke Hayashi announced the "new project," intended for PlayStation 3 and Xbox 360, during Tokyo Game Night on Sunday. A YouTube user recorded a stream of the teaser trailer, which show's Ninja Gaiden's Momiji gazing at a lit moon.
Watch the clip below.
Thanks, Game Jouhou.