Mugen Souls Z 'G Castle Battle' introduction video
Transform from ship to robot and do cosmic battle.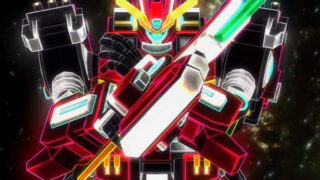 Compile Heart has released a new trailer for Mugen Souls Z showing the game's "G Battle Castle" system.
In G Castle Battle, you'll fight enemy warships one-on-one using "G Castle," the star cruising ship that serves as your base. When you encounter an enemy, G Castle transforms from a cruising ship into a giant battle robot.
The trailer shows the main commands that G Castle can use like attack, swift attack, pierce, absorb, and reflect. Other than battles against enemy ships, the clip shows a variety of reinforcement parts that can be obtained and used to strengthen and transform G Castle, including battleship-type, shark-type, and dragon-type parts.
Watch the video below.