Level-5 developing PlayStation 4 game
Ni no Kuni studio "might be able to announce it soon."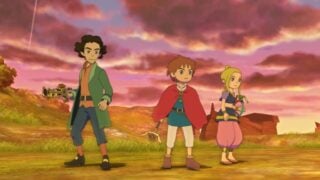 Ni no Kuni: Wrath of the White Witch developer Level-5 is working on a new game for PlayStation 4, company boss Akihiro Hino revealed during a recent interview with Nikkei Trendy. 
"It's still in the planning stages, but we are also working on a PlayStation 4 title," said Hino. "We might be able to announce it soon."
Hino also shared a few thoughts on the system.
"PlayStation 4 is next-gen hardware built with the network in mind, so more than graphics performance and specs, we need to think about communication—how to use the network features."
And he touched briefly upon PS Vita, as well.
"I think the Vita's new price (19,800 yen) is great," he said. "However, just cutting the price is not going to lead to it spreading. You also have to simultaneously release strategic titles. I think there is a huge amount of anticipation around what those titles will be."
Other points discussed in the interview include:
Fantasy Life shipments are approaching 300,000.
Each title in the Guild series will be evaluated for an iOS release. Android development is also being considered.
Hino hopes Yokai Watch, its upcoming 3DS game, anime, and manga property, will grow to become a success.
Thanks, Game Jouhou.