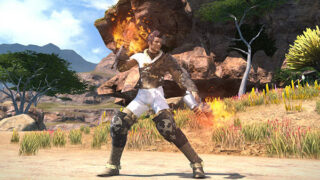 The official Final Fantasy XIV website has been updated with new screenshots.
The images show the various classes and jobs of the MMORPG. On the class front, you'll see the Gladiator, Pugilist, Marauder, Lancer, Archer, Conjurer, and Thaumaturge. And on the job front, you'll see the Paladin, Monk, Warrior, Dragoon, Bard, White Mage, and Black Mage.
View the screenshots at the gallery.