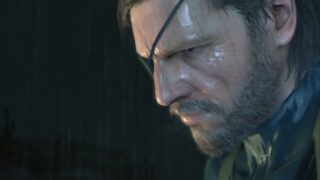 David Hayter, who lends his voice to Solid Snake in the Metal Gear Solid series, is discontent with his not playing Snake in the recently announced Metal Gear Solid V: The Phantom Pain.
"To hear anyone else's voice coming from Snake's battered throat, makes me a little ill, to be honest," he said on Twitter. "If it were my choice, I would do this role forever."
Hayter previously said he was never contacted by Konami about the new title. Series creator Hideo Kojima said this is because "it's a new type of Metal Gear game," and that newness should be "reflected in the voice actor," as well.
"I didn't want anybody to think that I was intentionally abandoning them," Hayter added. "And know that I will miss this job, and this character, very much.
"But the truth is—it's not my choice. Any and all casting decisions are the sole purview of Hideo Kojima, and Konami itself. And that's fair."
Read Hayer's full statement here.