Tales of Xillia: Jude and Milla battle gameplay, screenshots
More English gameplay of Tales' 15th anniversary title.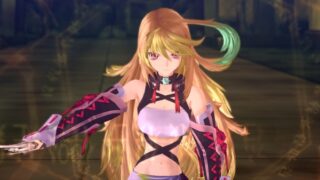 Namco Bandai has released new videos and screenshots of Tales of Xillia.
In the "Battle Showcase" clips, you'll see Jude and Milla in combat and hear more of their English actors, whose voices we first heard last week.
The screenshots show Jude and Milla primarily, but there is a skit screenshot and a good lot of scenery images, too.
Tales of Xillia is due for PlayStation 3 in North America and Europe this summer.
Watch both clips below. View the screenshots at the gallery.