Puppeteer release date set
Take center stage on September 10.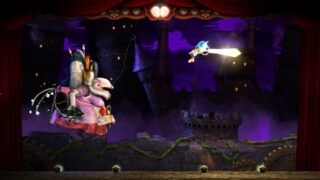 Puppeteer will launch for PlayStation 3 on September 10, Sony confirmed at the Game Developers Conference in San Francisco.
The game will be available both at retail and PlayStation Network on day one.
The SCE Japan Studio-developed platformer follows Kutaro, a boy whose head is eaten by the Moon Bear King and whose body is turned wooden puppet, and is set entirely on a theater stage. To get his head back, he will use replacement heads, make allies, and use a pair of magical scissors.
Thanks, Joystiq.