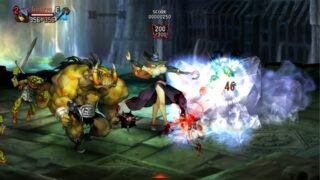 Atlus has debuted a new trailer for Dragon's Crown, its upcoming VanillaWare-developed PlayStation 3 and PS Vita action RPG.
Additionally, the publisher revealed first-run purchases in Japan will include a full-color, 64-page Dragon's Crown Art Works book.
Dragon's Crown is due out in Japan on July 25 and in North America this year. Visit the newly launched official website here.