Vividred Operation game announced for PlayStation 3
3D action game to feature sky battles, big bosses.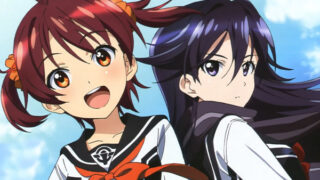 Namco Bandai is producing a 3D action game based on the Vividred Operation anime for PlayStation 3, the latest issue of Dengeki PlayStation reveals.
The game will use toon rendering and aims to faithfully reproduce the anime. The characters' thighs will be of particular highlight.
Players will fight in intense battles while flying freely about the sky. The title will also have adventure game-like conversation parts with supposedly branching dialogue. Oh, and insanely big bosses (according to our source, at least).
Thanks, Game Nyarth.