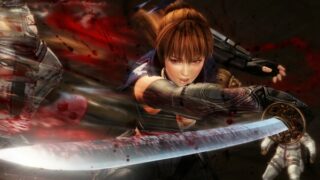 In case there was any doubt surrounding this morning's Rakuten leak, Famitsu this week confirms Ninja Gaiden 3: Razor's Edge is coming to PlayStation 3 and Xbox 360 on April 4 in Japan, making the jump to multiplatform from its former Wii U exclusivity.
The PlayStation 3 and Xbox 360 versions will have a new challenge called "Ninja Trials," which will consist of 25 missions. New costumes are also being prepared. It will also include the Ayane, Momiji, and Kasumi playable characters released as free download content for the Wii U version.
Thanks, Game Nyarth.