Kingdom Hearts HD 1.5 Remix heads west this fall
Kingdom Hearts goes HD on PlayStation 3.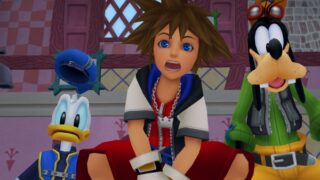 Square Enix has confirmed Kingdom Hearts HD 1.5 Remix for PlayStation 3 in North America and Europe this fall. In European and PAL territories, the game will be localized English, French, German, Italian and Spanish.
The PlayStation 3 collection will include high-def remasters of Kingdom Hearts: Final Mix, previously exclusive to the Japanese market, and Kingdom Hearts Re: Chain of Memories, with enhanced gameplay mechanics and trophies. Additionally, it includes high-def story cutscenes from Kingdom Hearts: 358/2 Days.
View a new set of screenshots at the gallery.