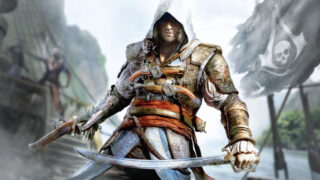 Following multiple leaks earlier this week, Ubisoft has confirmed Assassin's Creed IV: Black Flag for PlayStation 3, Xbox 360, Wii U, and PC.
The publisher released the game's box art, starring the new assassin rumored to be called Edward Kenway, and which reveals the PlayStation 3 version to have 60 minutes of exclusive content. View it in high-res at the gallery.
Ubisoft has said more details will arrive on Monday.
Thanks, Edge.