Tales of Festival 2013 set for early June
Tales fans to gather at Yokohama Arena on June 1 and 2.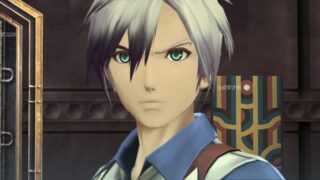 Namco Bandai will host its annual Tales of Festival fan event this year on June 1 and 2 at the Yokohama Arena in Kanagawa prefecture, Yokohoma, Japan. Doors will open at 15:00 and begin at 16:30 each day.
Tickets for the event will cost 8,800 yen for S-seating and 6,800 yen for A-seating. On March 12, ePlus pre-orders will begin. Purchase opportunities through other outlets will follow. Further ticket information can be found here.
Performers scheduled to appear include Masaya Onosaka (Zelos Wilder), Shiho Kawaragi (Cheria Barnes), Hikaru Midorikawa (Leon Magnus), Katsuyuki Konishi (Lloyd Irving), Akemi Okamura (Sheena Fujibayashi), Hiro Shimono (Emil Castagnier), Kousuke Toriumi (Yuri Lowell), Tsubasa Yonaga (Jude Mathis), and Ryoutarou Okiayu (Gaius) on June 1, and Onasaka, Kawaragi, Konishi, Chihiro Suzuki (Luke fon Fabre), Marina Inoue (Amber Hearts), Masaya Matsukaze (Jadeite Hearts), Takahiro Sakurai (Asbel Lhant), and Takashi Kondou (Ludger Will Kresnik) on June 2.
Last year's event saw the announcement of Tales of Xillia 2 for PlayStation 3, which was launched in November. Will we see a new Tales game this year?
Visit the event's official website here.