Sony 'Game Day 2013' video teases Friday reveal
Likely God of War: Ascension related. Have a watch.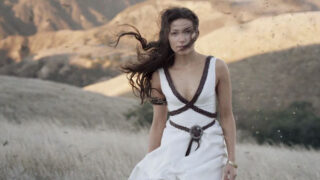 Sony has posted a mysterious new video titled "Game Day 2013 Teaser" on its official PlayStation YouTube channel. It shows a woman walking through a field with ashes blowing about the air, before quickly shifting to a man opening his eye, followed by a February 1 teaser date. Considering the visual, we take it this has something to do with God of War: Ascension. We'll find out for sure on Friday. Watch the clip below.