Kingdom Under Fire II PlayStation 3 walkthrough
PS3 version to feature cross-platform play, new UI.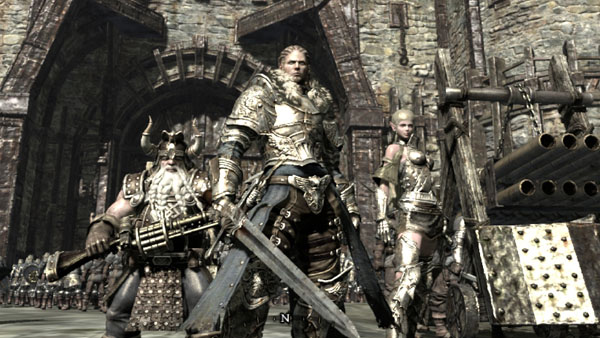 Blueside has been rather quiet on the PlayStation 3 version of Kingdom Under Fire II since its initial announcement in November 2010. However, a new video published recently reveals the PlayStation 3 game is currently at its "platform implementation stage."
The clip features Blueside developer Son Hee-seung, who walks us through the current PlayStation 3 build.
The UI in the PlayStation 3 version is being tailor-made for the console, with other console-specific optimizations also being carried out.
"Its content is almost identical to the only PC version," said Hee-seung. "However, due to the nature of the platform, the PlayStation 3 version will support a UI optimized for gamepad controlling, and with original content only for PlayStation 3 which won't offset the balance in the game.
"Moreover, we'are also planning various additional services to make use of PSN functions that over 60 million accounts are connected to."
Not only will the PlayStation 3 version support PlayStation Network-specific servers, but it is also being developed to allow cross-platform play with the PC version. In the video, Hee-seung plays on PlayStation 3 while his colleague plays on PC.
Hee-seung also reveals a demo for the game will likely be available on store kiosk PlayStation 3 units before the game's commercial launch.
Watch the video below. Blueside promises a "more advanced version" of Kingdom Under Fire II for PlayStation 3 will be shown "in the near future."