Grasshopper Manufacture joins GungHo Group
Lollipop Chainsaw dev to join Ragnarok publisher on Friday.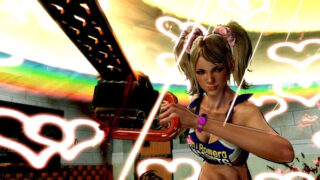 On February 1, Grasshopper Manufacture, the developer behind No More Heroes, Lollipop Chainsaw, and the upcoming Killer is Dead, will join GungHo Group, both companies have announced.
GungHo is fusing the planning and development power of Grasshopper Manufacture with the power of managing online games cultivated by both companies to produce higher quality content.
4Gamer published an interview with GungHo CEO Kazuki Morishita and Grasshopper CEO Goichi Suda discussing the union. Japanese speakers can read it here.
Find the official announcement here.