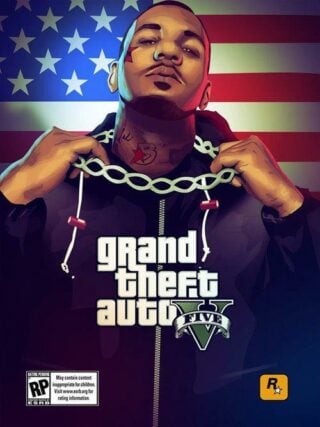 Money Gang Apparel, the official clothing line of rapper The Game, posted promotional artwork Saturday for Grand Theft Auto V featuring the rap icon himself.
The Game, real name Jayceon Terrell Taylor, previously teased that he had done "a little bit of work" with Rockstar Games on Grand Theft Auto V, but did not specify in what capacity.
The rapper is no stranger to the Grand Theft Auto series. He previously voiced Mark Wayne, more commonly known as B Dup, in Grand Theft Auto: San Andreas.
Update: We missed this earlier today. A PC version of Grand Theft Auto V is being listed at various retailers, including Amazon UK, Amazon France, and Amazon Germany.
Update 2: Looks like this is not official artwork, and is actually artwork created by GTAForums member StreetHustla. The Game did not say the artwork was fan-made in his Facebook post. Apologies for the confusion.