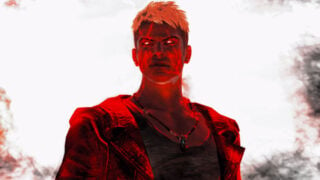 Hideki Kamiya, creator of the Devil May Cry series, now at PlatinumGames, has shared his thoughts on Ninja Theory's today-launched series reboot. 
"I've been getting a lot of DmC tweets lately," he said on Twitter. "DmC is a very unique title, and I honestly hope that people enjoy it.
"I am also happy to see all of your messages, even though the first Devil May Cry came out 12 years ago," he added.
He continued (2), "That being said, DMC has been on its own path for a long time now and asking my opinion of things is pointless. My only opinion is that people continue to love the Devil May Cry series, both fans and its creators alike. It's yours now."
In response, Ninja Theory tweeted to Kamiya, "Thank you for your kind words. We are of course huge fans of your work and can't wait to play Metal Gear Rising." Kamiya retweeted the message with a smile. He also agreed with a user who tweeted that the studio is "really talented" and that they've "treated your game with respect."
DmC Devil May Cry is available now for PlayStation 3 and Xbox 360. Watch the launch trailer below.
Thanks, Eurogamer.