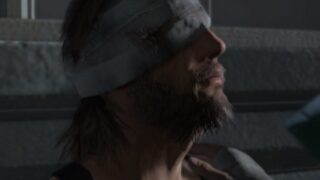 Moby Dick Studio, or the studio the internet believes is a front for Kojima Productions, has shared the first official screenshots for The Phantom Pain, or the game the internet believes is Metal Gear Solid V.
Interestingly, the screenshots' dimensions are 960×540. The PS Vita display is 960×544. This would support the belief that the "V" in "Metal Gear Solid V" stands for "Vita," as the Metal Gear Solid series typically numbers its games with numerals. But that's just speculation.
View the screenshots at the gallery. Watch a 1080p version of the trailer debuted on Friday below.